The Professional athlete's choice to accelerate recovery, The Game Ready Ice Machine allows your to simply and simultaneously apply active pneumatic (air) compression and adjustable cold therapies to reduce swelling, minimize pain, and speed and enhance your body's natural healing abilities. That's because the Game Ready GRPro 2.1 Cold Compression Machine integrates proven cold and compression therapies in a revolutionary treatment system that sets a new standard of care in injury and post-operative recovery. Game Ready is helping more and more athletes and patients to come back faster after an injury or surgery.
Accelerate your Healing with the new user-friendly Game Ready Ice Machine Recovery System. The GRPro 2.1 control unit gives you and your patients better information and more control over their treatments. Pressure, temperature, and time are easily monitored and adjusted with the touch of a button or the turn of a dial. Accessories, such as a carry bag and rechargeable battery pack, make the portable system even more convenient when providing treatment on the go.
Want to get more out of their physical therapy? Game Ready uniquely integrates proven cold and active compression therapies in a dual-action treatment system that sets a new standard of care in injury and post-op recovery.
Featuring innovative ACCEL technology, Game Ready Machine simultaneously circulates ice water and delivers intermittent pneumatic compression through anatomically specific wraps. Giving patients the upper hand against swelling and pain, Game Ready effectively enhances the body's natural repair mechanisms and speeds healing.
---

Game Ready Features:
Thousands of physicians, physical therapists, and teams in virtually every professional sport choose the Game Ready system because:
In a class of its own – clinically proven, evidence-based efficacy
Increases patient satisfaction – patients look for Game Ready by name
Reduces pain and swelling so patients work harder in PT
Comfortable and safe
Easy to operate

Questions, Call us! 866-425-3209
Download a Copy of the User Manual: Click Here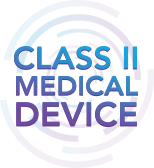 - Recommended for Professional use only
---

Caution, Warnings, and Requirements:
Cold Therapy should not be used by persons with Diabetes, Raynaud's or other vasospastic disease, cold hypersensitivity, or compromised local circulation. Please consult with your healthcare provider.

Disclaimer: By placing your order, you must agree to the statement below:
My physician has prescribed this product for my medical condition. I will read and carefully follow the manufacturer's directions provided with the unit. I assume all responsibility for the use/misuse of this cold therapy product. I will contact my physician immediately in the case of any untoward reactions caused by use of this unit. By clicking "Add to Cart" you certify your acceptance of the above statement.
A prescription for this unit must be submitted within 30 days of purchase.
Warranty And Return Information:
Due to the medical nature of this product, we cannot accept returns once the product has been shipped. If the unit is defective, it is covered under the manufacturer's warranty and a warranty replacement for the unit and/or pad will be issued from the manufacturer.
Warranty
GR Pro 2.1 Unit: 2 Year
Connector: 1 Year
Wraps: 1 month
Dimensions:
16.25 " L x 7.75" W x 9.25" H
Weight:
7.3 LBS
Pressure Level:
Cycles from 5mm Hg to 75mm Hg
AC Power:
100 - 240 V~ , 50 - 60 Hz, 1.6A
DC Input:
12V, 2.5A
Max Temp:
Max. operating temperature - 33.8 - 104.5 F, 1 - 40C
Max Altitude:
8000 Ft