Iceman Wrap-On Shoulder Pad
DonJoy

SKU:

DJO-11-1334-9-00000
Specifically designed to cover and treat the shoulder area. This Iceman Wrap-on shoulder cold pad comes with a velcro wrap to secure the cold pad around the affected area. DonJoy offers a variety of different non-sterile Wrap-On Pad designs to deliver cold therapy to various parts of the body with the use of DonJoy IceMan® CLASSIC or the DonJoy IceMan Clear3/Clear3+.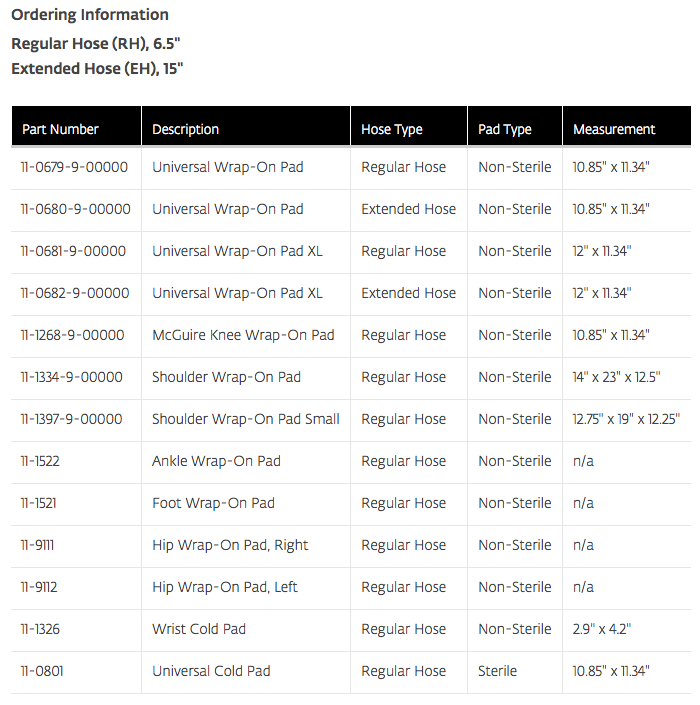 Manufacturer's Warranty
Unit: 6 months
Wraps: 1 month
DonJoy Warranty Helpline: 800-336-6569
If your device, pad, or part is malfunctioning, or leaking, Source Ortho will gladly replace it with the same new, unused device, pad, or part within the warranty period. For more details and specifics to each manufacturer's unique expressed and implied product warranties, please contact the manufacturer directly. Please contact Source Cold Therapy (866-425-3209) with questions or comments regarding our cold therapy return policy.
Cold Therapy Return Policy:
Source Ortho wants to protect all customers from the increased risk of infection associated with using returned and/or previously used cold therapy merchandise. Cold therapy units are used after arthroscopic or open orthopedic procedures, and their pads come in contact with incision sites thus rendering them unusable by another individual. Local water municipalities do not remove every contaminant including pharmaceuticals, and industrial chemicals. Bacteria and/or contaminants in household water can dry on the inside of coolers and thus get passed onto another individual with "used" equipment. Due to these concerns, Source Ortho ships only new, sealed units to customers. We NEVER ship returned products to our customers. Unfortunately this is a common problem on Amazon, eBay and gray market websites were the resellers are not always legitimate distributers of these products. We encourage customers to call us for product information and general questions before placing their order online. For the protection of all customers, cold therapy units and pads are non-returnable items.